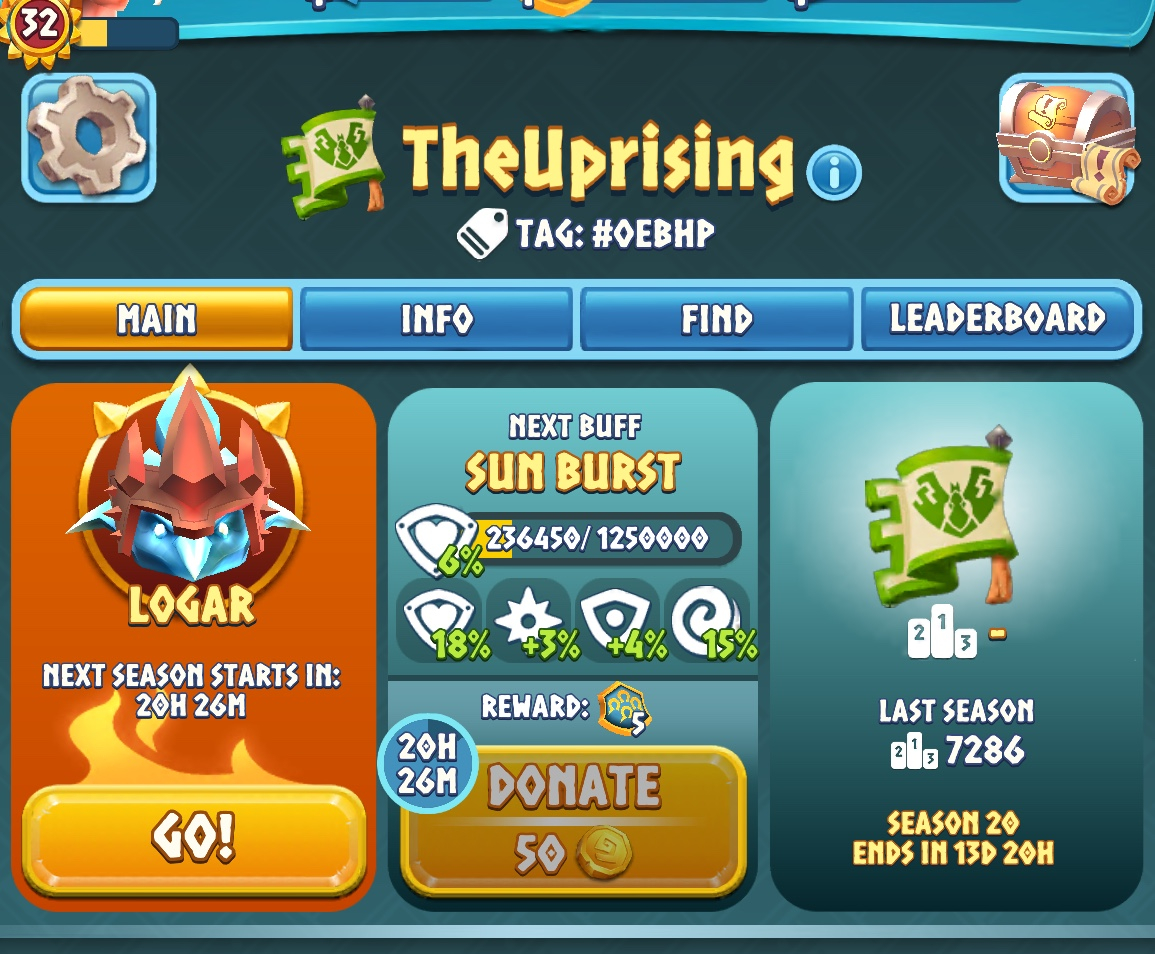 As with a few guilds we have lost a player that didn't like the Revamp. EDIT: we now have 2 spaces. Currently ranked 7th and fighting strong.
before the update we were all level 21-22 but in a state of flux now while we are different stages of upgrades so we will be flexible on requirements.
we are looking for a player that is in the region of 32-35 or higher AND STILL HAS CONVERSION TOKENS TO SPEND (minimum 50,000 yellow). This will allow us to build as one coherent team of 20 when we see the dungeon.
english speaking, international guild.
fun, active discussion boards - use of discord essential
Strategy is our power
We will support you through the revamp
drop by our discord, have a chat. -  
final rank last season shown below as rank above is distorted by the skipped season.